I have had dogs all of my life, and never once have I came across a person,
let alone a breeder like Valerie with Star's Chihuahuas. This wonderful
lady truly does this for the love of these little fur babies. From the
second these little darlings are born to the day are sent home with their
new families she spends hours upon countless hours with each and every one
of them loving them to pieces. After spending just a few hours at her home
with her and her family picking out baby Delilah, I could see just how much
she cares. It's all the little things that she does to go above and beyond.
Pictures daily/weekly and updates all the time. Helping Delilah learn her
name and even starting the Pee Pad training (HUGE HELP!) The day I picked
up baby Delilah was truly a happy day. Delilah's older sister Daisy and I
were greeted with hugs and a very happy and clean puppy that smelled great
thanks to Val's perfume. No, Val didn't spray her with perfume, but cuddled
and loved her so much that morning that the smell was all over Delilah.
Valerie sent us on our way with an extensive care package which included
everything from a beautifully hand made Swarovski collar which matched the
set Daisy and I got to toys, blankets, face cloths, food, and treats. Just
to name a few. I cannot say enough about how much this little bundle of joy
has changed my life. I truly am blessed to have meet such a wonderful lady
and recommend Star's Chihuahua's to anyone looking to add a furry bundle of
joy to their family.

Hugs!!
April, Daisy & Delilah
Designed and Owned By
Star's Chihuahua's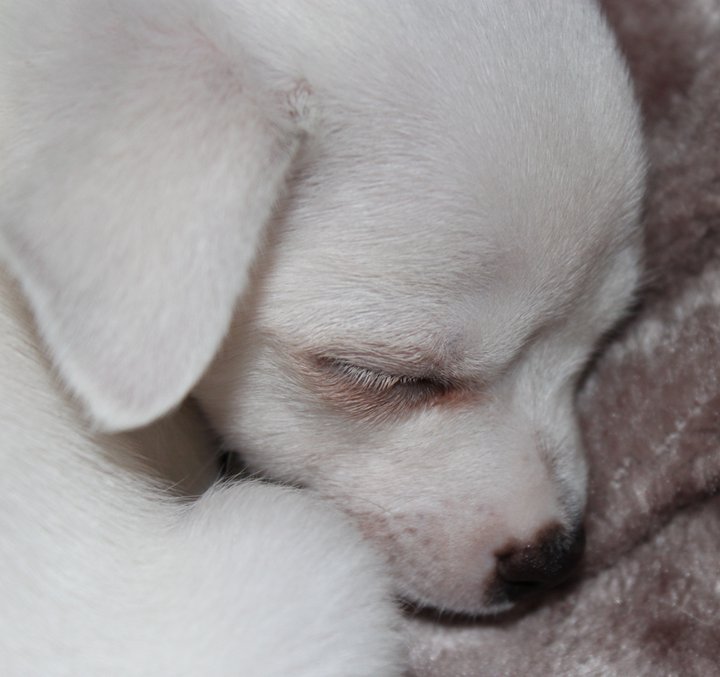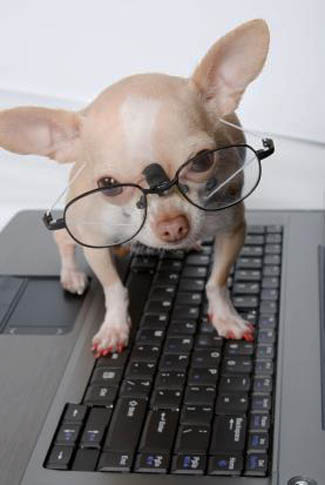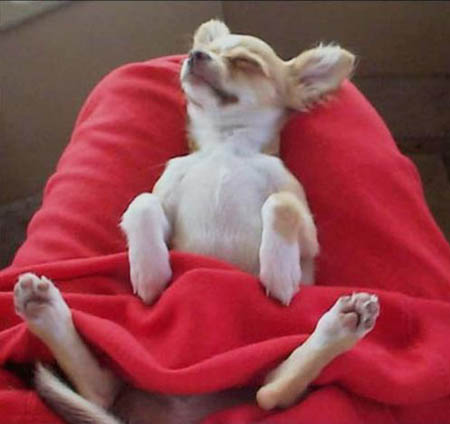 I am very happy to had the pleasure to have met Valerie and Phil (Stars Chihuahuas). They helped me find the perfect puppy for my lifestyle. Even though I am sure that I was a pain at times, they always answered my emails and were willing to go the extra mile to make sure everything was perfect.They helped me find the perfect puppy for my lifestyle.

I could have found a breeder closer, but there was definitely something different about them. They really care!

I have a beautiful healthy happy puppy, and I know it is because of them. I happily recommend them as breeders.

Marcy Semple


Dear Val.
I want to thank you for giving up the most wonderful Chihuahua in the world. Bella is by
far the light in our life. When we first came to your home to meet you till today 3 yrs later you are still there to answer our question with open honest advice. Bella was everything you said she would be and more. Finding you as a breeder was our lucky day. Your home is beautiful and homey and warm. Your smile and welcome greeting made up feel right at home.You took the time to explain all our question and never one time did we feel preasure from you to buy a puppy. The pictures and video's were so great! I could not wait for Mondays to come so I could see how my baby girl was growing. The day we picked her up was like bring home a new baby and she was to us.
When I seen your website was gone I was sad at the thought you had stopped breeding, when |I emailed you and you explained what was going on I was upset that someone could do this to such kind people. I am pleased you have your site again and it is so nice!! Please post this email. To anyone who is thinging of getting a Chihuahua you have to go see Valerie, her dogs and puppies are the BEST. I would not hesatate to recomend her, we are even planing to get another of her puppies this fall to add to our family. If you have any question about the lady I will be more than happy to answer them for you.
Thanks again Val keep up the good work and contact us when you have pups on the way..
All the best with the new site..
Diane


I first met Valerie in what you can say a state of grief. I had recently purchased a little puppy from a pet store and my tiny Zeus just made it past Christmas and passed away on Boxing Day after being diagnosed with the parvo virus. I was crushed and felt the burden of sorrow for many weeks after. My real estate agent heard of what happened and informed me that she knew of an excellent breeder who just had a batch of Chihuahuas. At first I was hesitant in getting another puppy, but felt something was amiss. I visited Valerie's website and screened a few pictures and fell in love with one pup in particular. I thought what the heck, I'll go check 'em out. Valerie welcomed me into her house full of warmth and kind smiles! That is when I first met my little ginger Archie. I was paranoid about getting another puppy in fear of losing one again, but Valerie did an amazing job in reassuring me of how well her dogs are cared for and gave me an 100% guarantee that Archie is a healthy puppy. She was reassuring, patient and sympathetic the whole time. I trusted her right away. She genuinely cares for her dogs and even more so, the kind of homes her puppies will enter. Any questions I had, and I had many, she was always there, ready to answer her phone or meet. Valerie is not the typical breeder, she will go out of her way to make sure you are comfortable and ready for your puppy of choice! She is also very knowledgeable in the breed and everything that comes with owning a new puppy. The transition was very easy with Valerie's help, and we went home feeling confident and excited for our new little addition! I have now had Archie for over 2 years, and he is as healthy and happy as can be (and frankly, so are we!). Thank you Valerie, for your kindness, patience and understanding!

Sincerely,
Elena

I have been an owner of a Labrador for the past 11 years. This past September I had to put my beautiful Tyson down, because of old age. I knew I couldn't live without a dog in my life. I was hurting so badly, and I felt like there was an emptiness in my heart. I wanted to get another dog as soon as possible. The only thing was I wanted something much smaller, so I would be able to take it with me wherever I went. I always liked Chihuahuas and found them absolutely adorable. I started doing research on the breed. Like everyone else I too looked on Kijiji, but I wasn't sure that I wanted to buy my puppy that way. So, I searched on the internet for breeders in Canada, and came across Stars Chihuahuas. I immediately checked to see if there was any puppies available. To my surprise there was one left, a little girl, just liked I had wanted. I was so excited! I e-mailed Valerie right away. Valerie e-mailed me back right away as well. She was interested to see why I had wanted a Chihuahua, and wanted to know a little bit about me. I wanted to buy the puppy right away, but was holding back because of the price. I couldn't really afford that much money and I had to speak to my husband. My husband decided to buy her for me as a birthday gift. It was the best decision we made for buying our chi from Stars Chihuahuas'. Valerie was always there whenever I had a question. She was always there to give me advice about the breed. Every week we would look forward to seeing new pictures and a video of our Lola. These pictures gave us a special connection to her. It was also so nice seeing how fast she grew and how she had changed from week to week. The money was so worth it, buying a puppy from a pet store, you don't get this special treatment. Stars Chihuahuas has the best Chihuahuas. My Lola is such a good puppy. It's been 2 months since we brought her home to Montreal with us. Everyone has fallen in love with her. She is so well behaved. She doesn't even bark. I think I have heard her twice. Everyone thinks Chihuahuas are these little yappy things, but they are not. If they come from a good breeder they have the best characteristics. Our vet was even impressed how well behaved she is. She is also in perfect health. She's the sweetest little puppy. Like Valerie says "Chihuahuas' are like potato chips, you can't just have one!" This is so true! I will definitely be visiting Valerie in the future, I can't wait. If you are thinking of buying a chihuahua give Valerie a call, she will make you feel like you are apart of her family. Thank you Valerie and Phil for all that you have done, you have made my heart whole again by my giving me my sweet little Lola.

Love always Joanne Rozakis xoxo
UPDATE
JOANNE IS NOW THE PROUD OWNER OF A 2ND LITTLE GIRL FROM US, SHE IS A WONDERFUL MOM TO 2 OF OUR GIRLS AND I AM SURE THERE WILL BE A 3RD..!


Our Darwin continues to be a complete joy in our lives. We had the best experience, dealing with Val and Phil, from start to finish. Val have been so informative, helpful and friendly to us. There chihuahuas are top notch due to all the knowledge, love and affection you provide to their parents and to the puppies themselves. I wouldn't hesitate to recommend you to other people looking for a chihuahua or to purchase another one myself.
Kindest regards,
Kerry
It has not even been a week yet of having little Porsha home and felt that I needed to express my thanks for having such wonderful little Chi's and for being such a wonderful breeder! Not only did you provide a happy healthy pup...you provided more then expected with all the supplies we needed for her from toys to food, bed, blankets etc.
Porsha has been adjusting well here at home and has been doing excellent on her pee pads that YOU have gotten her started on....thank u so much for that...it helped out big time! Porsha is so loving and getting along well with my 2 boys but of course prefers to be with mommy all the time lol. Every time I pass her to someone she makes sure she doesn't take her eyes off me or she whimpers for me...she also sits perfectly in between my feet when I'm doing something in the kitchen waiting patiently! She's such a delight and such a spoiled little princess that already has a closet full of sweaters and dresses :)
I'm looking forward to the nicer weather so I can take her out more. She's going to be starting puppy preschool in 2 weeks.
Again thank you so much Valerie for the great work you have done for Porsha and all her siblings. I would definitely send your name and number to anyone I know looking for a Chi. I'm super happy to be a part of Star's Chihuahua family :)
Looking forward to the reunion as well.
I will keep in touch for sure and send you updates on Porsha and send you more pics.

Take care and talk soon Valerie

Marlene and Porsha xoxo
I have a little boy named Rudy. He is so special because of where he came from. Val is so loving with her babies before she finds them good homes and that's why they are so sweet. Even after you take your baby home Val will help you. Chihuahas are addicting and I will be adopting another one when the time is right.
Bonnie McCormick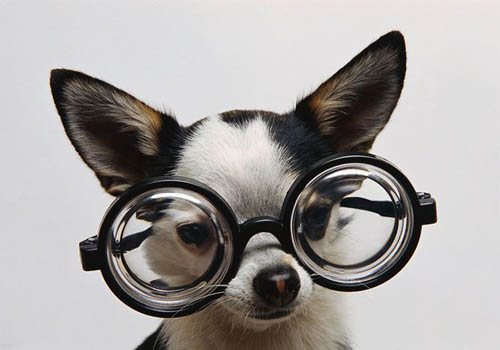 Hello Valerie,



It was such a pleasure meeting you and your grandaughter yesterday. I wanted to send you an update on Parker because I know you would want to know how he is doing.



Now that he is sleeping once again in my bed I have a minute to write. You are right, its just like having a baby, he loves to be held and cuddled.



The ride home was great, he slept in his bed on James' lap most of the time, he was not a problem. When we got him home we set him up in the kitchen with his bed and pee pad. He is such a smart boy! He has used his pee pad everytime and has not missed once, he even poops on it which is awesome, you did a great job training him I am so impressed.



He wimpers every once and a while when we are not with him but for the most part one of us are with him. Yesterday we played fetch with his ball, he actually would go and get the ball, shake it and bring it back. He chased the boys in the backyard and that just wore him out, as soon as he got in his eyes closed. He doesn't seem to be eating much but I will continue to watch that closely.



Parker is the best, we are so pleased and the boys are over the moon. You did a wonderful job with him and we can't thank you enough. Your baby is in good hands, the boys are doing so well with him.



Take care Valerie and we'll keep in touch.



Edward, James and Brady
Dear Valerie,

Cole and I wanted write you a brief note to tell you how much we enjoyed our experience with Star's Chihuahuas.

From the moment that we first contacted you about Stanley, we could tell that you were a quality dog breeder. The videos that you made of Stanley and the detailed information you shared with us, specifically about him, showed that you genuinely care about each of your puppies and are invested in their well being. Knowing that your puppies have already begun pee pad training was a great bonus that many other breeders do not offer. But it was learning that we can contact you if, at any time, we have aquestion or concern about Stanley that really assured us that our decision to chose Star's Chihuahuas was the right one.

When we met you to pick up Stanley, Cole and I were amazed by the time that you spent educating us on Chihuahuas and the care that they require. While we had done a great deal of research, your personal tips, learned from years of experience with Chihuahuas, were really valuable and were not found in any books or Chihuahua websites. Moreover, the"gift bag" that you provided us far exceeded our expectations, and further assisted in making Stanley's transition into our home a smooth one. You left a lasting impression on both Cole and I, and we will recommend you to anyone looking to purchase a Chihuahua puppy.

Cole and I have made a great effort to socialize Stanley over the past few weeks, with both people and other puppies. Almost every person that has met Stanley has commented on his great temperament. On several occasions people have even said that Stanley drastically changed their opinion of Chihuahuas,for the better. While we do work hard to make sure that he is well trained,these testaments are undoubtedly due in large measure to the quality of breeder from which we purchased him.

All in all, we are extremely pleased with Stanley, he has become a special part of our family. Thank you for all of your time and effort. Working with you has been an absolute pleasure.

Sincerely,

Kaitlyn, Cole & Stanley

P.S. - We will send you some updated photos soon!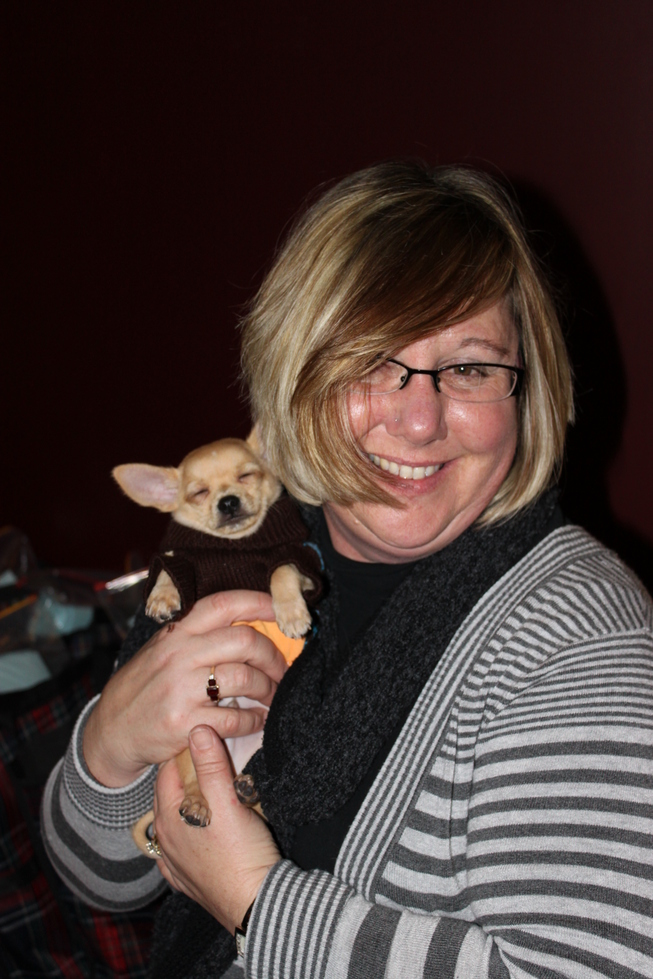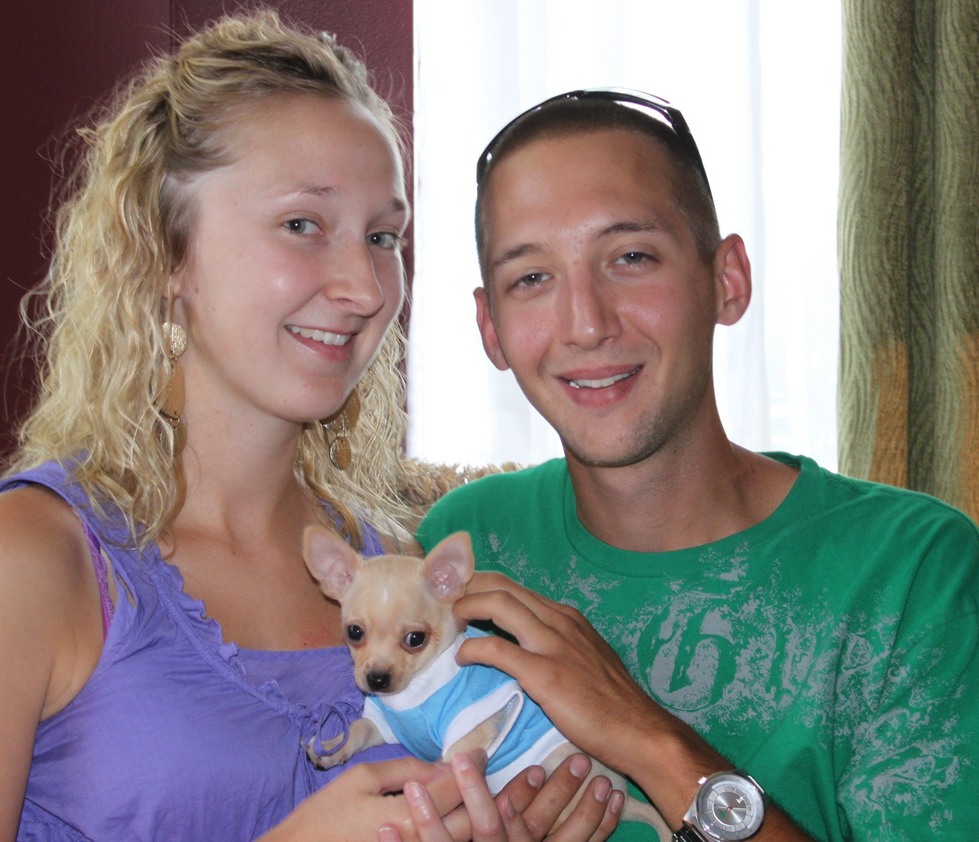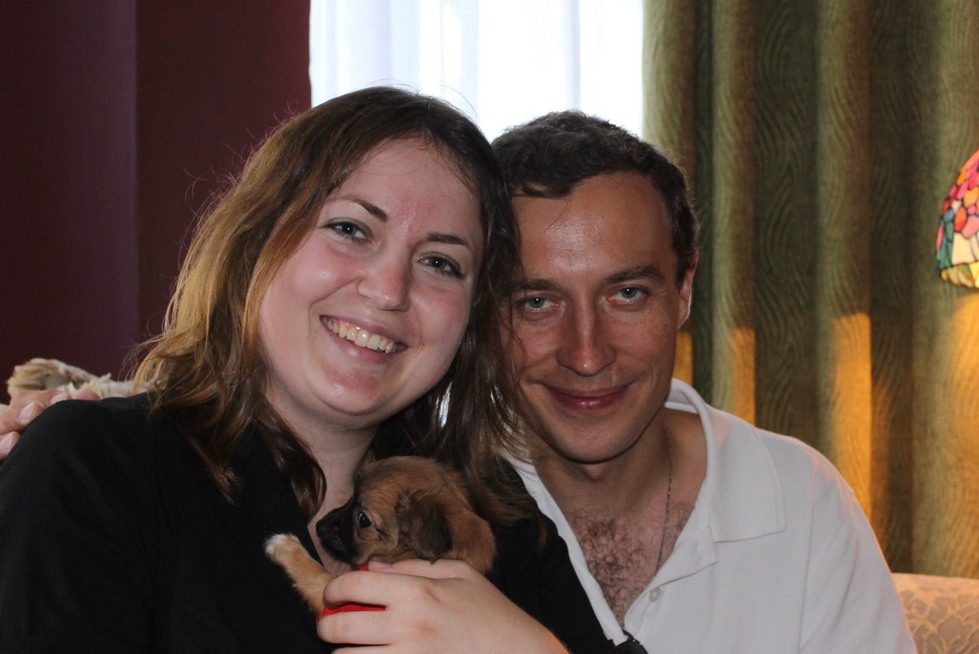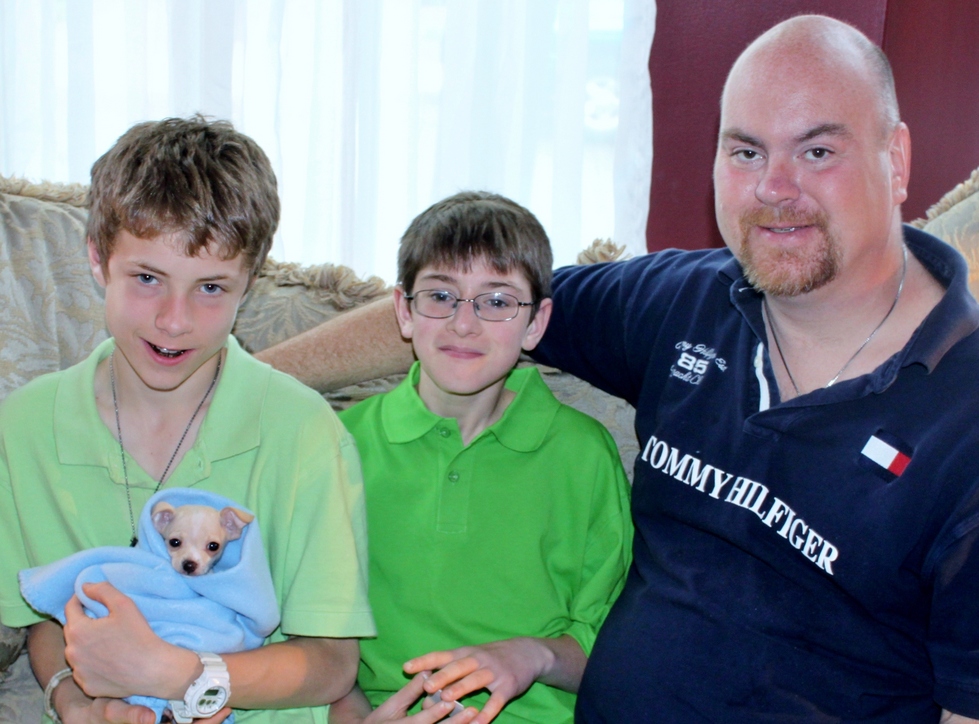 We have wanted a Chihuahua for quite some time. In the past 2 years we have done our research thoroughly, checking many breeders out. When we came across Star's Chihuahua's we could tell right away that Val is highly knowledgeable and has a great passion for raising her little fur babies. It was well worth the wait! We are confident in saying, that through our extended research, we believe Val to be the top breeder in Ontario. She has answered any question we had from the beginning and she continues to do so. We know that she will be there to answer any questions in the future. She loves what she does and it truly shows in the time, love, care ect that she puts into her Chis.
We all fell in love with our little Lolita from the beginning. She has been with 2 weeks and already has brought so much love and joy into our home. Fitting in perfect to our lifestyle, she has adapted well and quite quickly. Lolita has a wonderful little personality. The Chihuahua's Val raises have wonderful temperaments, personalities and characteristics. We saw this when we had the chance to meet all her Chihuahua family.
The Leach's put so much time into their babies from the time they are born and they truly care and love every one of them. We see this in how our Lolita's personality is. Lolita had a lot of love from the time she was born.
Val is still there whenever we have a question or concern. She has a genuine love for all her Chihuahuas, even after they go into their forever homes.
Our whole experience with the Leach's has been extremely satisfying. They are top quality breeders that go above and beyond. All their dedication and hard work pays off and it shows in all their Chihuahuas.
For anyone interested in adopting a Chihuahua, we would highly recommend Star's Chihuahua's. We are so glad that we found such wonderful people who raise such wonderful Chi's and we know that if we adopt another Chihuahua, it will be one of Star's Chihuahuas! We cannot picture our family without our precious Lolita. Val will always be there to answer any questions, give advice or just to chat, this we know for sure.
Thank you for such a wonderful, cuddly, playful, beautiful baby. She is perfect!

Hugs,
From the Hardys
UP DATE.. THE HARDYS HAVE JUST ADOPTED 2 more puppies Hope and Jimmy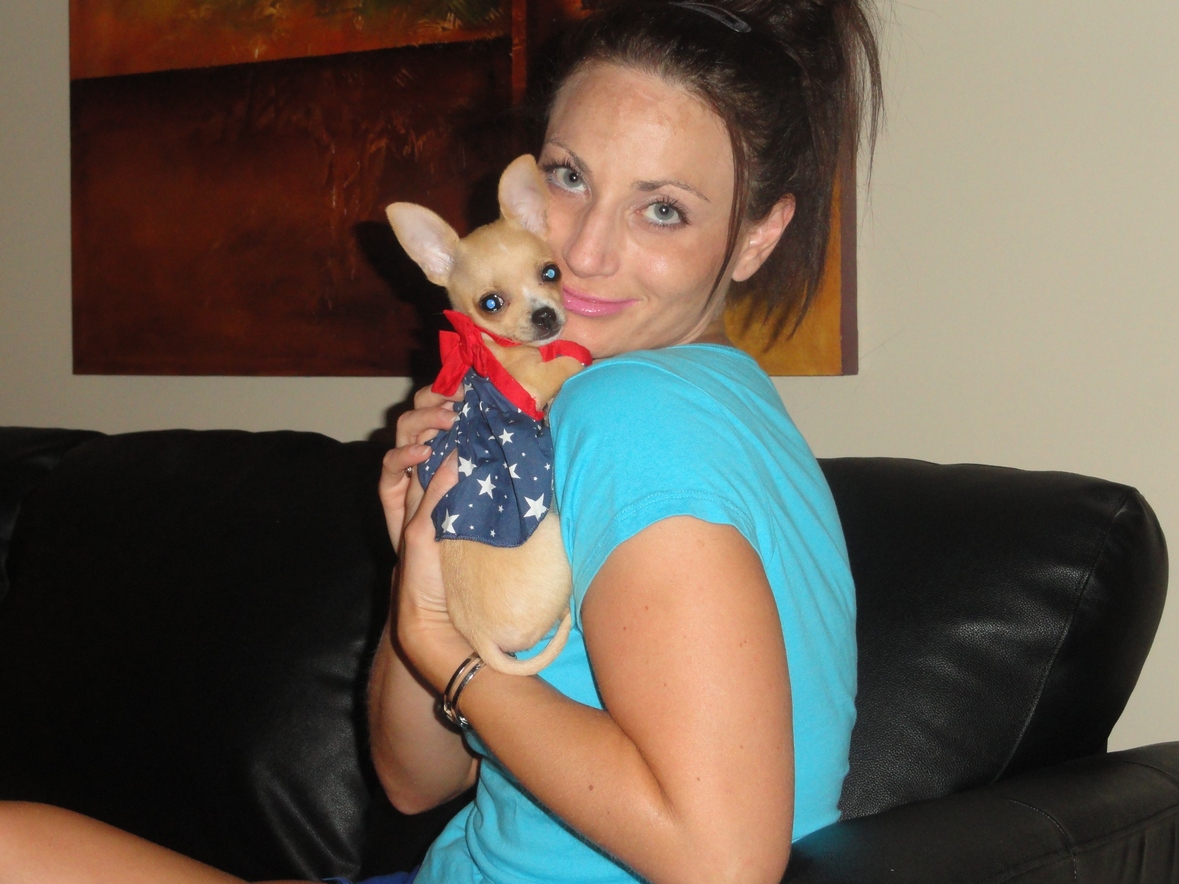 Dear Valerie (Stars Chihuahuas):
I wanted to express my thanks for introducing Bella to me, my beautiful chihuahua. You were so knowledgeable about the care, personality and responsibility involved in raising a chihuahua. You described Bella's personality to a tee. I was filled with both awe and confidence that I could look after her the way she deserved. This was all thanks to you.
I'm happy to report that after a month of having Bella, she is happy, social and very loving. Although chihuahua's are not fit for everyone, she is perfect for me! She has made lots of friends already. She's just a joy to have around and I miss her when she's not with me. I also really apprieciate the food advice, her clothing, her toys, and her pink stylish bed! I would recommend your top notch service to anyone wanting a small dog.

Nella and Bella
Val & Phil...... I just wanted to send a quick note to express my sincere gratitude for allowing our family to adopt our new furbaby Sawyer. He is a ray of sun shine in all of our lives. I cannot imagine life without him now. Thank you so much for providing a carefree loving experience. Sawyer is proof of the dedication and love you have for each and everyone of your furbabies. I cannot express enough how wondeful the two of you are! XOX Michelle Terry Brayden & Haley