Designed and Owned By
Star's Chihuahua's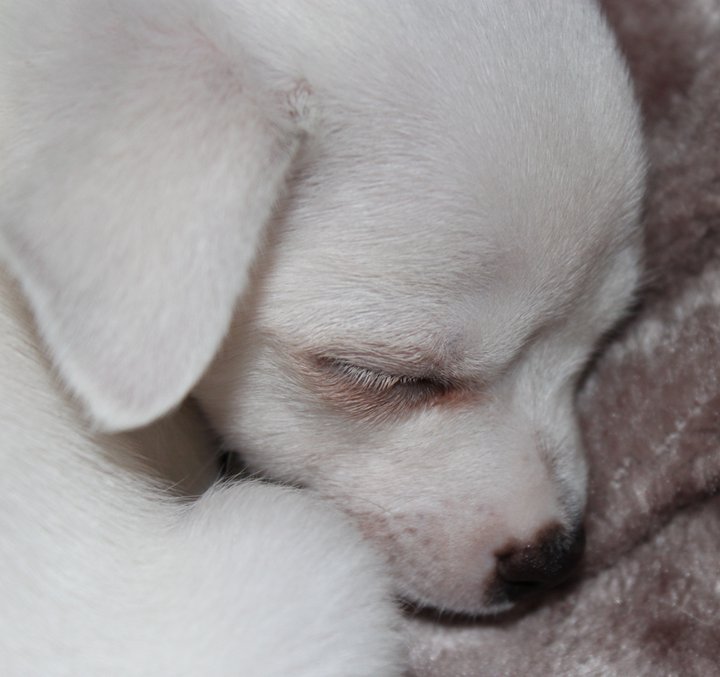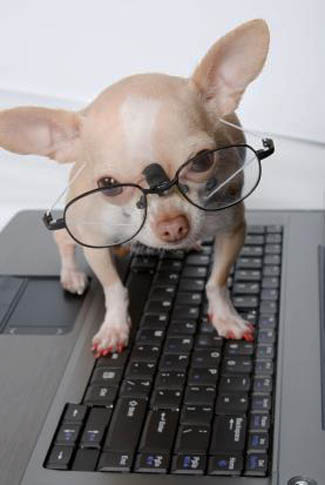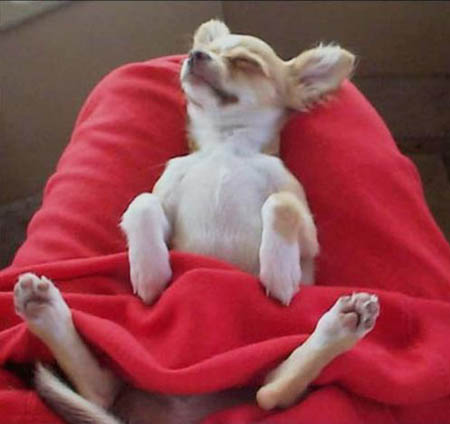 Hi there Val!

sorry it's taken me a bit to get to my email today
I really enjoyed meeting you too...you're definitely a kindred spirit :)
my mom is so in love...Dobby has been the main attraction since she carried him into the house
she was so grateful for all of the gifts you gave for his arrival and it was really nice to not have to buy anything at all to bring him home
I would be happy to write a testimonial for your site, but it might take me a few days
and I can't help but sing your praises to everyone who asks about him! i wouldn't consider another breeder if I decide to get one myself :)
I've included some pics of his ride home for you and will send more as time goes by
I'm so glad i found you, my mom couldn't be happier
thanks again!
talk soon
hugs,
Michael
We would love to post your letter and emails about your experience with us and the puppy you adopted from us, it helps other to know they are dealing with breeders who truly care about these wonderful little dogs. www.starschihuahuas@gmail.com


Hi Val, Eva is doing very well. She has so much personality about her. She full of energy , no problem eating and loves people. I am so glad I took the time and decided to find a puppy through you. She has made a huge difference for me and I would highly recommend you as very good breeder. I see that she comes from a loving home and after meeting with you there no question that you do this for love of the breed. I wish all success for you and hope you never become tired doing what you do as your dedication with breeding is in short supply for wonderful puppy's that you bring to people like myself. All the best .
​ Randy &Eva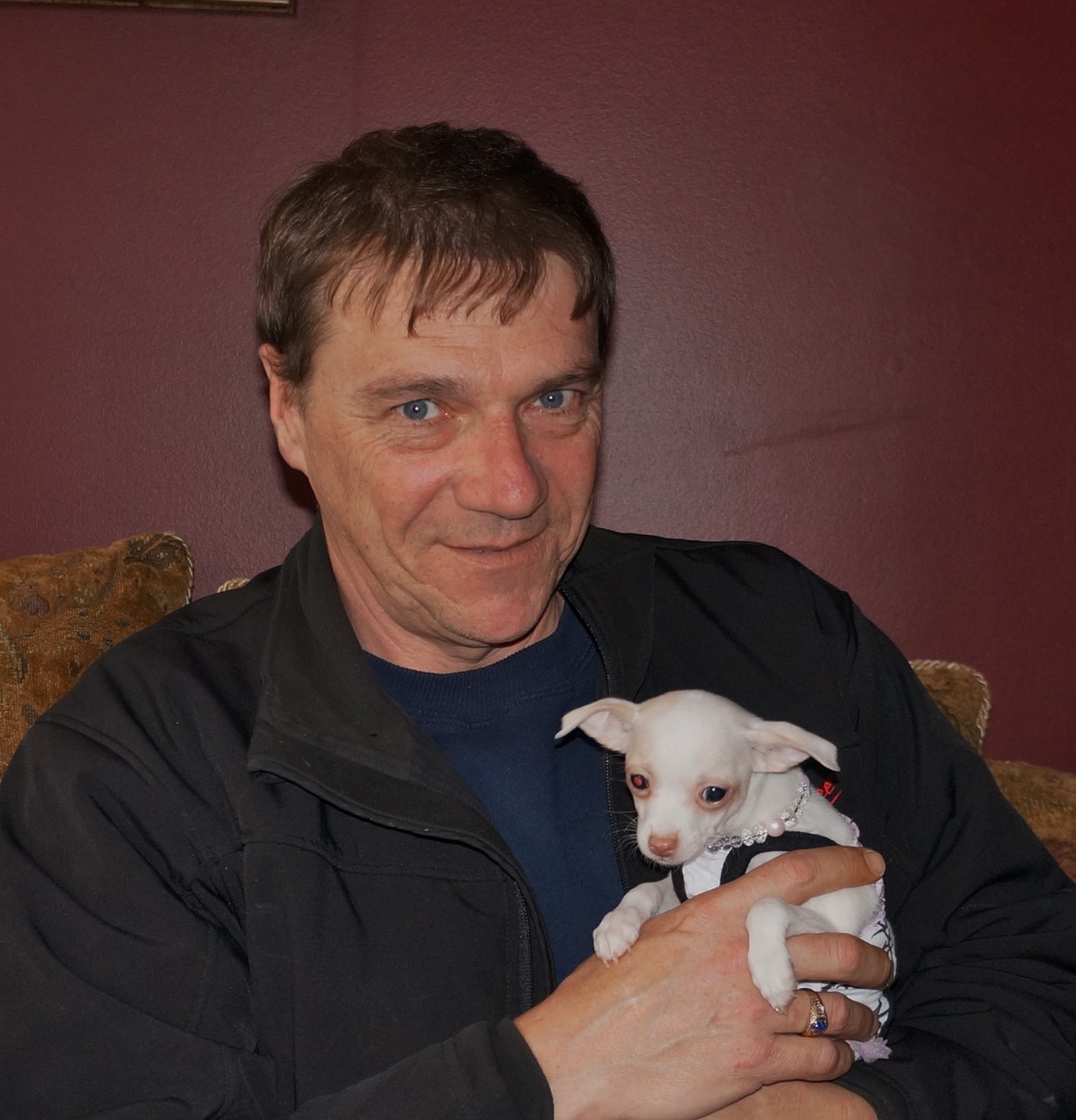 Hi Val,
We are over the moon in love with our little girl Bella, ​the joy, love, and happiness she has put into our lives and hearts is endless. We looked for a very long time to find a breeder we felt we could trust and had the type of temperament we were looking for in a Chihuahua. From the first phone conversation with you I know you were the one. You were so kind in answering all our questions and I felt you were open and honest. When we came to your home we were taken back at how beautiful and clean it was, we looked at each other thinking hmmmm is there even dogs here until we heard the barking. We felt so welcomed in your home, and loved how important it was to you that they pup go to a good home, it was not about selling a pup it was about making sure we would be commitment to the pup for ever.
When we were ready to see the pups it was love at first sight!!! We know Bella had to be ours. You never rushed us and gave us all the time we needed with her to bond.
The fun part was meeting the rest of your Chihuahua family.. When they all came running down the stairs all dressed in little dresses and happy to see us we knew we had found the breeder we wanted. All the kisses and loves we received from your dogs was wonderful.. I really liked Sophie. We hated to leave, the 2 hours we spent with you was so great.. We both left your home with big smiles.
The day Bella was to come home seem to take forever to get here, we loved the pictures and update for the 5 weeks we were waiting. Val when you said your puppies go home with everything wooow you were not kidding!! We have never heard of any breeder giving so much. Bella loves her bed. When you opened up the door with Bella in your arms in a little dress and the necklace my heart melted. She was so tiny, not what we were expecting. You assured us you would be there if we needed any kind of support and you were.
What surprised us was everything you said about her was true.. she was almost totally peepad trained and a real little lady.
We would and have recommended you to everyone we know and meet. It was a TOTAL pleasure to meet you and your chi family. If anyone is looking for the best breeder these is contact Val, she was such a wonderful lady and a friend now. It is true Star's Chihuahua's is a family and we are so happy to be a member. Don't hesitate to get one of Val's puppies. We are already planning on another next spring if we can wait that long. Your right Val they are like potato chips you can't have just one..
Thanks again for giving us one of your furbabies, they are worth every penny you pay for them.
​YOU ARE THE BEST!
Sam & Kim.​

​​​​
​​​​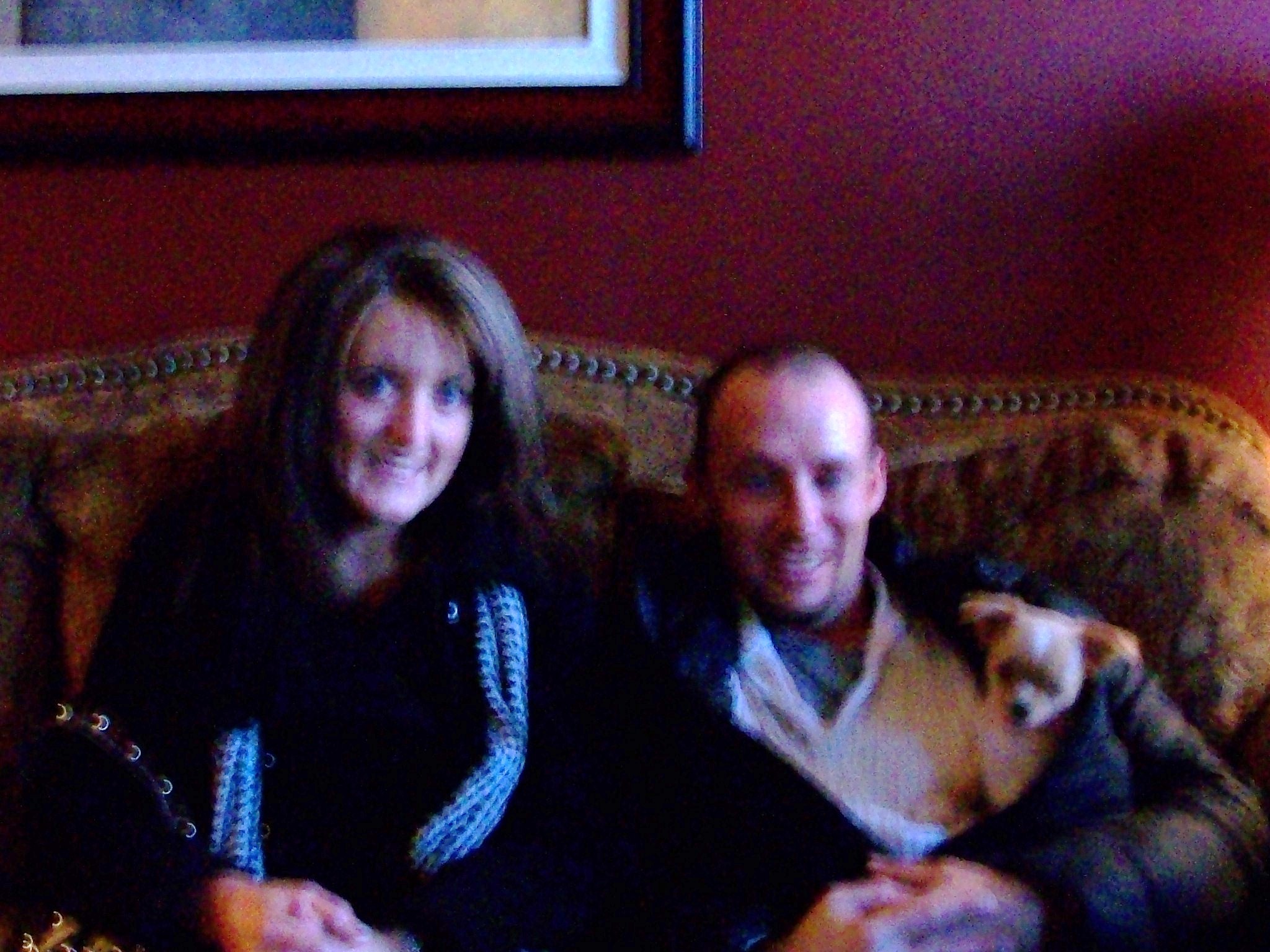 Experience with Star's Chihuahuas:

About a year ago we adopted a Chi from breeder who claimed to be registered and just disappeared after the sale. We took the baby and got to know from the Vet that Chi was weak since the time she was born and has not been fed properly, and he said we have got the Chi from a puppy mill.

We were new to Toronto and were not aware of these kinds of operations so got trapped. After three months because the baby was unhealthy and continuously faced health issues (two operations, 4-5 days in the hospital) Vet couldn't save her. We were totally devastated after the incident and decided we won't adopt until both of us are sure of the breeder.

Around June 2013, after going through a lot of research Star's Chihuahuas name came up along with other breeders. We tried reaching out to all the other breeders with all sort of questions & to some extent also shared our fear from the bad experience. It was only Val who spent a lot of time explaining us as to how we should go about our fears and clarified a lot of our doubts. We were able to tell straight away after our conversations with her that she is very knowledgeable and very passionate about raising her Chi babies.

Val goes beyond the norm by lending her hand/suggestions/opinions as long as one need and we are still learning a lot from her. After meeting her I am sure that Star's Chihuahuas are the best breeders in Ontario for great quality chi's with amazing personality & temperament. Ben is fitting really well in our life style & family and we love every moment with him.

Our whole experience with Val is extremely satisfying and they are top quality breeders who will go the extra mile to help their extended family. Their passion & love that they put in is visible in the quality of Chihuahuas.

Anyone looking to adopt a Chihuahua, we highly recommend Star's Chihuahua's. We are lucky and glad that we found Val even after going through such a terrible experience. She is a wonderful person and really loves her Chihuahuas, so if we were to adopt one more it will be from Star's Chihuahuas.

Thank you Val for sharing such a wonderful, loving & cuddly boy with us!

Regards,
Shreya & Hemendra
update... they just adopted there 2nd a little girl Angel..
​​
.
Double click here to edit this text.
My little Harper is now almost eight months old and she is a sweet but bossy little girl especially to her older brother Jack.

​I first met Val when I was doing some research on Chi breeders. I kept coming back to Val's website for a few months and then we became "friends" on Facebook. I was continually asking her questions and she was so kind to answer all of them. She also helped me through tough time as I had lost my Minnie Pin in March and was missing her. I still miss her.

I decided in the early part of 2013 that it was time to make a decision. And Harper was born while I was away in Florida and I was on line with Val in the wee hours of the morning while Val was helping Harper come in to the world. It was an exciting time. Val had to spend a lot of time with Harper as she was breach, and Val literally breathed life in to her. What a trouper!!! Both Val and Harper!!!!

​Val kept in touch with me over the next couple of months sending me updates on Harper and her progress. With lots of pictures.
It was time to go and get Harper and Val was visiting her cousin which was half way between her home and mine, so off I went with my daughter to pick Harper up. When I arrived another of Val's puppies was having puppies and Val let share in that experience.

Val is a very loving warm kind person. When you met her (and her husband) it is like you have known each other for years. they are both great people who make you feel part of "the Star Family". When you see how they are with the puppies you know they have had a great time raising and loving them. I even got to see how you "stack" Chihuahuas!!!!! LOL ask her husband to show you!!!!!!

If you are fortunate enough to join the "Stars family" you will find that your puppy will be very well trained and will only take a few days to bond.
When I brought Harper home, the first night, she slept with me (where else!!) and she slept through the night, no crying or whining, and when I woke up in the morning and put her down, she RAN for the pee pads. and only 9 weeks old........somebody did a great job in training her!!!
​People have said to Val, "how do you give your puppies up" It is because she knows they are going to a good home. NOT EVERYBODY CAN BE A STAR FAMILY MEMBER!!!!!

​​If you are lucky enough to join the family you will always have help, just an email away. Your puppy will be happy, health and well adjusted. They are beautiful puppies.

​I have kept in touch with Val and sent her updates on Harper and her progress and Val is always happy to get emails and pictures and always responds.

You will not find a better breeder and Chi Gramma!!!!

Thank you Val so much for letting me join your "Stars Family"






My testimonial:

Well I tell you I obviously deleted all my memories of how much work and training a puppy can be since our last baby Sadie 15 years ago. It's funny how we can't remember our Sadie doing things like Lexie but I am pretty sure it was done and done more then once.

Our Lexie is doing great. A feisty little thing that bring lots of happiness and joy to our home! Her unique personality is spunky, full of energy, loving, energetic and the best cuddlier ever! A friend of mine said the other day I would like to put a pedometer on her to see how many miles she does in a day. She is always going, going, going and we love her to death! And when she rests you just want to snuggle up beside and she loves it.

Thank you for bringing our precious new baby to our lives!




Cathy Serrao