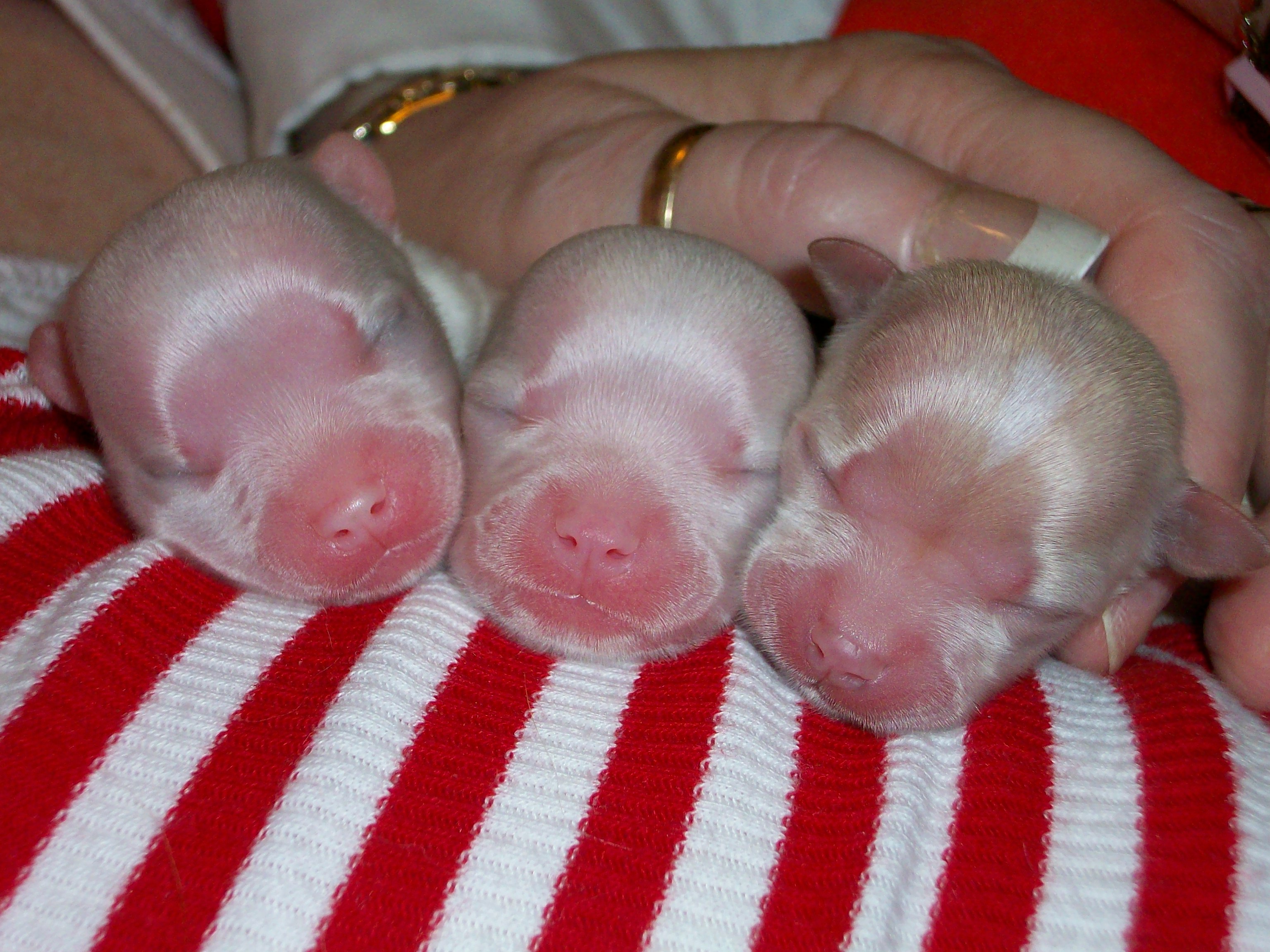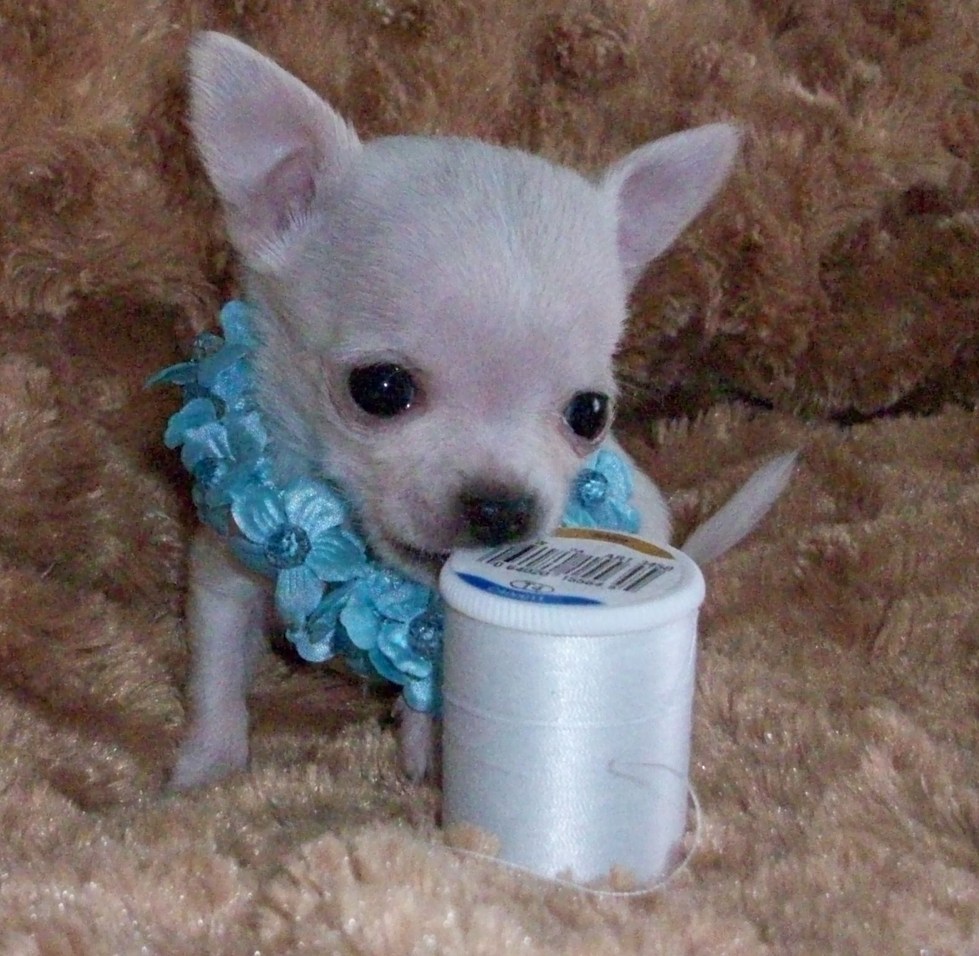 ​​All our puppies are registered purebreds. Prices are based on size, colour, and sex. Our puppies range in price, starting at $1800 and up. Contact us if you would like to go on our waiting list. Please tell us a little about yourself and what you are wanting in a puppy such as short coat or long, sex, colour, size. We have been pairing puppies and families for many years with great success and will be happy to work with you to match the perfect fur baby with your family. All our puppies go home at 9 to 12 weeks depending on size. We will not let them go until they are at least 22oz (1 lb 6oz) ALL SALES ARE FINAL AND WE DO NO GIVE CASH REFUNDS.
​​​If within the first year of life a qualified veterinarian detects a genetic disorder, to be serious enough to warrant the euithanization of the dog, your puppy will be replaced. A full report needs to be sent to the breeder immediately. The breeder will have a licensed veterinarian interpret the report. If the breeder's vet concurs, breeder will replace the puppy with a puppy of equal value. If no puppy is available at that time, the buyer must wait until one becomes available. If shipping is needed, the buyer will be responsible for half the cost of shipping. Breeder will not cover any veterinarian cost after the puppy has left the home of the breeder.
Puppies have been vaccinated for Distemper, Parvo, Parainfluenza and Adenovirus ( there first shot ) and will have a full Vet exam to insure your puppy in in perfect condition. Buyer will be given there shot and vet care records to take to your Vet.
Puppy will need 2 more shots for Parvo and Distemper. . Puppy has been de wormed 3 time 4/ 6/ 8 weeks. Puppy instructions will be given to buyer. Buyer is responsible to understand the instructions and care of the puppy and if there are any questions breeder accepts calls or emails and will answer questions as best as possible.
. Absolutely, NO WARRANTY ON HYPOGLYCEMIA (low blood sugar). Puppy care instructions cover hypoglycemia prevention and care.Our puppies are keep for up to 12 weeks depending on size to be shore this should not be a problem. If you have further questions, please contact the breeder and/ or contact your veterinarian.
The breeder guarantees a healthy pet, but does not guarantee adult size, color, ear carriage or that both male testicules will drop.. The care we administer to your puppy with age appropriate vaccinations, 3x de wormings and a vet checks to the best care possible. When the puppy leaves our home, the puppy is healthy and has no infectious diseases to the best of the breeder's knowledge. If shipping is required, a health certificate will be issued by the breeder's vet. This is included in the cost of shipping.
​Within the next month it is up to you to find a Vet and make an appointment for next shots
and to set a time to have your puppy spaded or neutered, the sooner the better.​
Continue on a shot and worming schedule appropriate for the age of your puppy
Read puppy care and remember your puppies potty training is your responsibility. I have been working on potty training from 3 weeks old now it is up to you to continue. NO 8 to 12 week puppy it totally trained.
Breeder invites questions and offers verbal help via phone or emails for as long as needed. The care and feeding have been explained by the breeder and the brand of food and how to feed your puppy has been explained. If your puppy becomes ill it is up to you to get medical help for the puppy. If the puppy has not had all shots and had been spaded or neutered by 8 months the guarantee become Nil and Void. Your puppies care after leaving my home is 100% your responsibility. My puppies are sold with a NON BREEDING CONTRACT.

AS PETS ONLY.






More about Pricing and Registration Details
The price of your puppy depends on several different factors, the first being size, the smaller the puppy the more care from birth the puppy required. Most tiny puppies are hand feed several times a day to insure they are getting the nourishment they need to grow and mature healthy. Do to the small size they are pushed away from nursing from the bigger puppies. New born puppies can be an ounce or 2 at birth, the average is around 4 oz. They have small litters and do to breech births and the puppies having large heads the rate of c sections are high which can run up to $2500 or more if having to go to a emerg Vet at 2 am which is very common.
Colour is a factor as well, blue all white are rare but colour can't be gaurenteed . Many of my dogs are purchased as puppies from top U.S. breeders. Our breeding dogs are registered CKC and AKC and well as Canadian CKC . Rather than deal with all of these registration we register all our puppies with N.A P.R. this insure they are 100% purebred and we only sell pets.
​ Your pup comes with first shot and 3x de worming and everything they need to bring them home:
toys, food, blanket, dishes, treats, bed, outfit and much more.
My puppies start at $1800 and up. I require a $400 to $500 non refundable deposit to hold your puppy depending on price. The balance is due the day you pick up your puppy in cash or money order or credit card. A 3% fee is charged to you. If shipping the day before shipped payment must be made in full by e interact transfer or credit card or an agree form of payment. Your puppy is non refundable , if you take your pup home and in a few days you change your mind No funds will be returned, all sales are final. I will ALWAYS take back one of my puppies/dogs no matter how old but No funds will be returned and the puppy/dog ownership will be returned to me.
Remember " YOU GET WHAT YOU PAY FOR" pay the extra and get a registered purebred healthy happy puppy. Did you know 95% of people selling chi's are puppy mills and back yard doing it for the money and NOT registered breeders!!! Find and work with someone like myself to insure you are getting the very best new member to add to your family. We breed for quality, happy loving personality and good health not size. Most of our pups are average size between 4 and 7lbs. There are times we will have a larger puppy which are perfect for families that are active or have smaller children. We will be happy to help you pick the best puppy possible to add to your family. PLEASE REMEMBER WE CAN'T GAURENTEE SIZE, COLOUR EARS OR TESTICALS. WE breed only Chihuahuas.

Chihuahua's are like potato chips you can't have just one..
Health Guarantee and Pricing
Puppies START at $1800 and up.
​ required deposit to hold a puppy is $400 to $500. We will only hold a puppy 24 hours waiting for deposit if not received the puppy will go back for sale. Balance due when you pick your puppy up.
​ Deposits are not refundable. approved homes only.
STARSCHIHUAHUAS@GMAIL.COM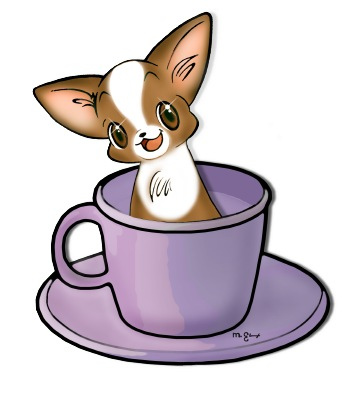 DEPOSITS CAN BE TAKEN BY E INTERAC TRANSFER OR WE CAN ALSO TAKE CREDIT CARDS. .
DEPOSITS ARE NON REFUNDABLE SHOULD YOU CHANGE YOUR MIND. ​
GREAT NEWS
We now except Visa, MasterCard. American Express as well as
E interac transfers for deposits and final payments.

A 3% fee will be charged for credit cards. ​​​​
We do not guarentee SIZE, COLOUR, EARS STANDING, OR TESTICALES DROPING IN MALES. THESE ARE ALL OUT OF OUR CONTROL. please read our guarentee below...