Meet our Family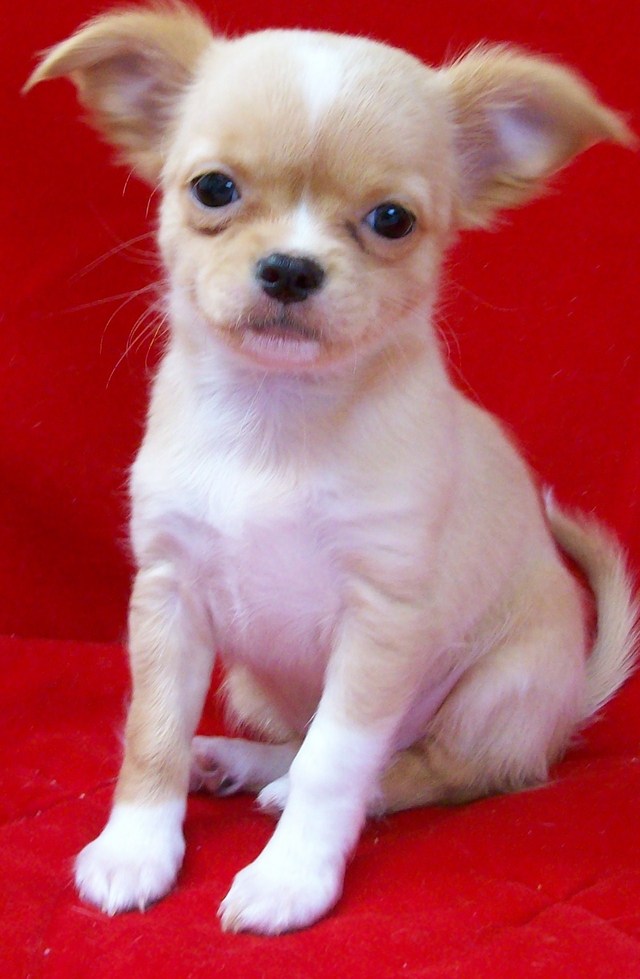 We are very proud of our dogs and the wonderful puppies they produce. We breed for quality and sweet temperament. Over the past 15 yrs we have produced the best Chihuahua's possible and it shows in our pups. Below are pictures of each of our Chi family and a little about each of them. We love our dogs and we tease and say they are the grand-kids we never had...
Meet Velvet our black beauty. She is a stunning black with a hint of white.. She has a beautiful face and has given us some amazing puppies..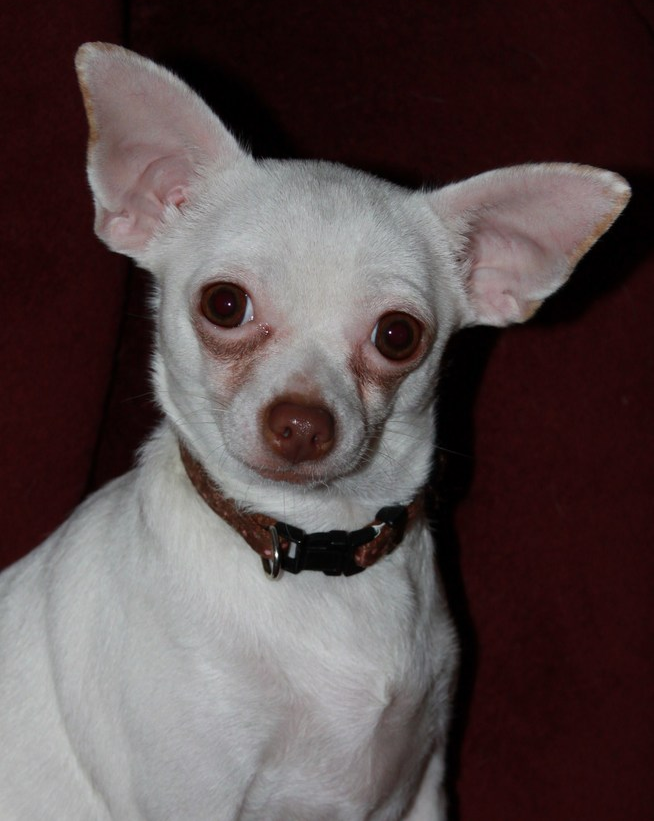 Sassy is a happy girl and gets so excited when you go to pick her up, she is wiggly. She is snow white with a small fawn spot on here behind. She also has freckles on her ears. Sassy is 5.lbs and has given up some stunning puppies. She has pretty copper eyes and a sweet loving personality.
Meet our beautiful Katie. She has the sweetest eyes and loving nature. I think she is an old soul. She is a beautiful Choc and white..
She is so smart and loves her Daddy so much she sleeps on his head every night...​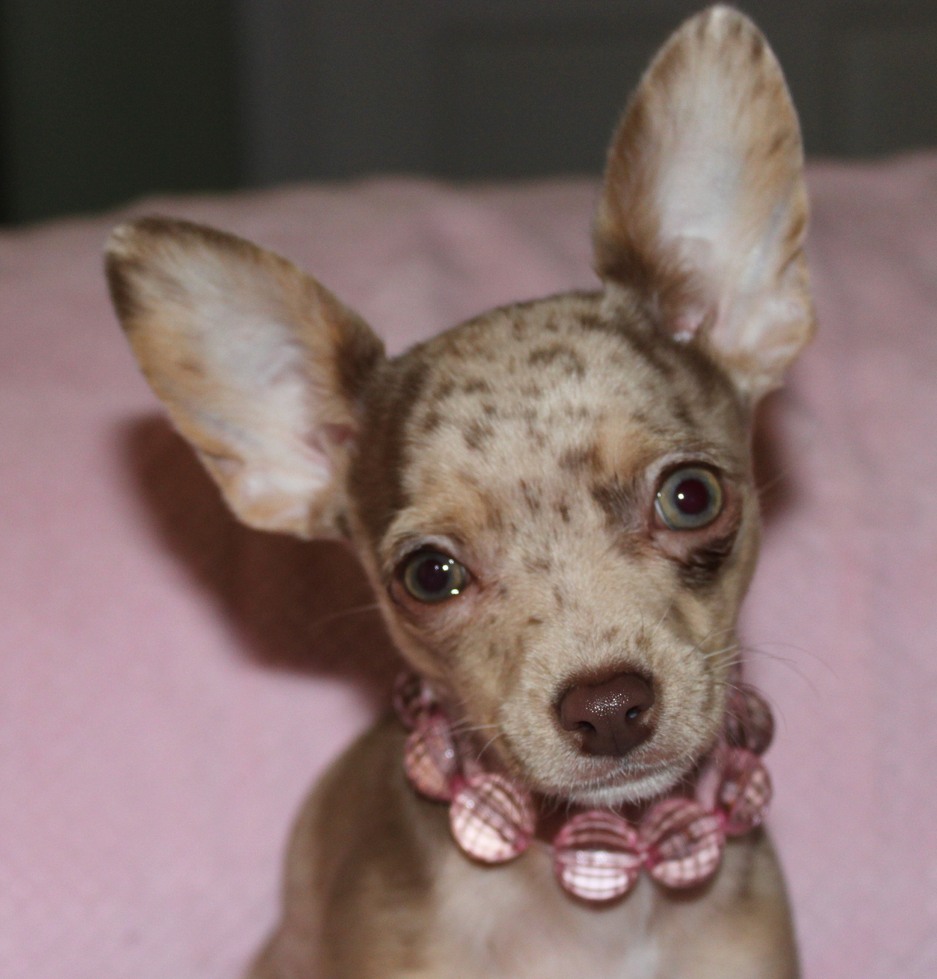 Hannah Rose joined our family from South Carolina, she is a beautiful chocolate Merle. You is a deer head with amazing green eyes. She is 6 lbs and has given up some of the cutest pups you have ever seen. She is a total mommy's girl, Phil says if I were to stop breathing so would she....
​​Meet CC Coco Carmella.. . CC is a stunning tri colour Choc. She is a sweet girl and we are hoping for amazing puppies
​

Markus. This little boy is what is known as a Baby Face Chihuahua.
He comes from 9 generations of Champ blood lines with his grandfather being top long hair in the USA in 2011.
We hope to start to stud him in late 2014. He is a sweet boy with a loving happy personality and we can't wait to see his puppies.
Below is his daughter Emeliea..

Adele is a Lavender Merle with the most amazing gray eyes. She is 4 lbs mature. She is just as sweet as she is beautiful. She is very rare in her colour.


Meet Star's Little Man Clyde, he is a handsome double coated black and white with tan points and some nice ticking. He will be a part of our breeding program in 2014. He has a beautiful apple head and nice boxy body.. Clyde loves everyone and loves to cuddle. His bloodlines are amazing.
​